Photos
Share church joy through photos.
Photos give the various groups in your congregation a way to share special events and experiences with other members. This can be a particular blessing to those shut-in or sick, who cannot regularily attend church gatherings.
Create photo galleries from church events.
All members can create photo galleries.
Respect the privacy of your members.
Respect privacy.
Church Social photo galleries are completely private, and are only available to other members of your congregation after they login.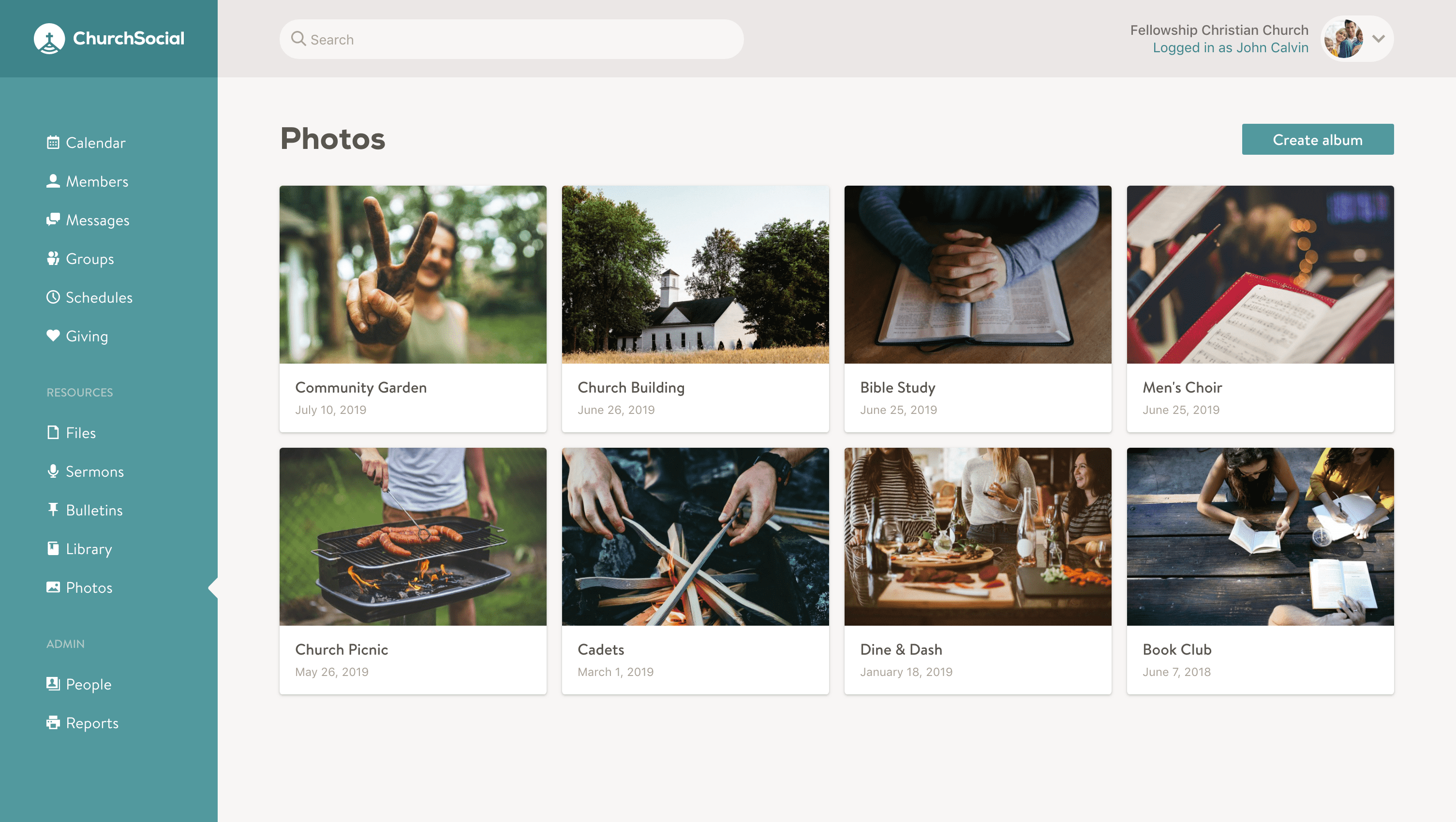 Take it for
a test drive.
There's no better way to learn if Church Social is right for your church than to actually try it. There's no credit card required.
Have questions? Please email us at
[email protected]
and we'd be happy to answer them.